Futurecop! releases, what I thought to be their "Dreams" song's video, now more appropriately named "The Only Way"…
I saw these guys bout 3 years ago maybe? at the Rhythm Room in Phoenix. I think me my uncle and a friend were the only ones dancing/singing (on the 21- side, but we still went more HAM than the old 21+'s). As seen in this picture.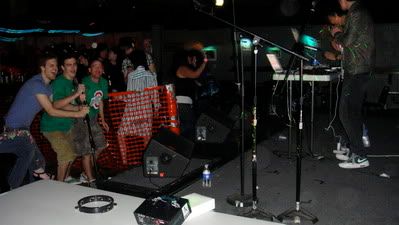 Anyways, these guys are definitely a big influence on the HipKno Funk project when it comes to reviving the 80s. Here they give you a preview of their compilation "We Are the Future" to be released June 5th 2012. Artists include, Anoraak, Lifelike, and Fear of Tigers (all of which you can hear on our Chillin in the 80s Mix as well!(which was made first, ahem, *hipster cough*)).